Ireland - Day 9: Westport to Dublin (by train)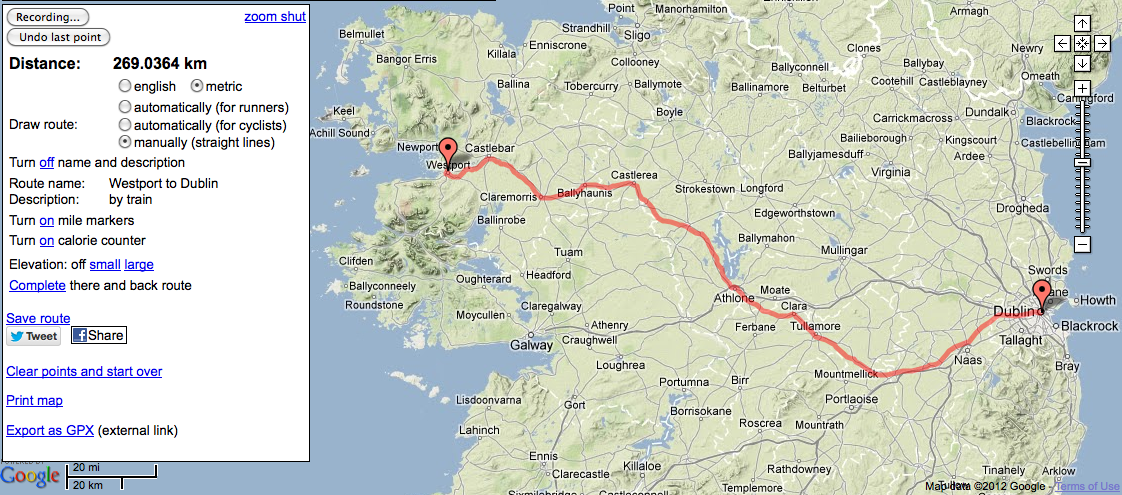 Route: Our B&B proprietor very kindly drove us to the train station, along with a German tourist who had been in town for the music festival. We arrived in Dublin and dropped off our bags in time for lunch, then wandered around waiting for museums to open (it was Sunday). We stopped by the Yeats museum, and spent an hour at the nifty National Museum, before meeting a friend of Samira's who got us into the Book of Kells exhibit at Trinity. We had Lebanese food for dinner, and then hung out in our very generous suite at Trinity, which had two bedrooms, a living room, and a fairly serviceable small kitchen. I seem not to have taken very many photos on day 9.

People walking around Dublin

Dante

Virgil

Freemasons

Freemasons

Oscar Wilde on a rock

Custom House from a bridge

Statue at the General Post Office. The text is from
the Proclamation of the Irish Republic (from the Easter
Rising in 1916, in which the post office was captured).

Gunshot damage to this post is also
from the Easter Rising.