Ireland - Day 1: Dublin to Galway (by train)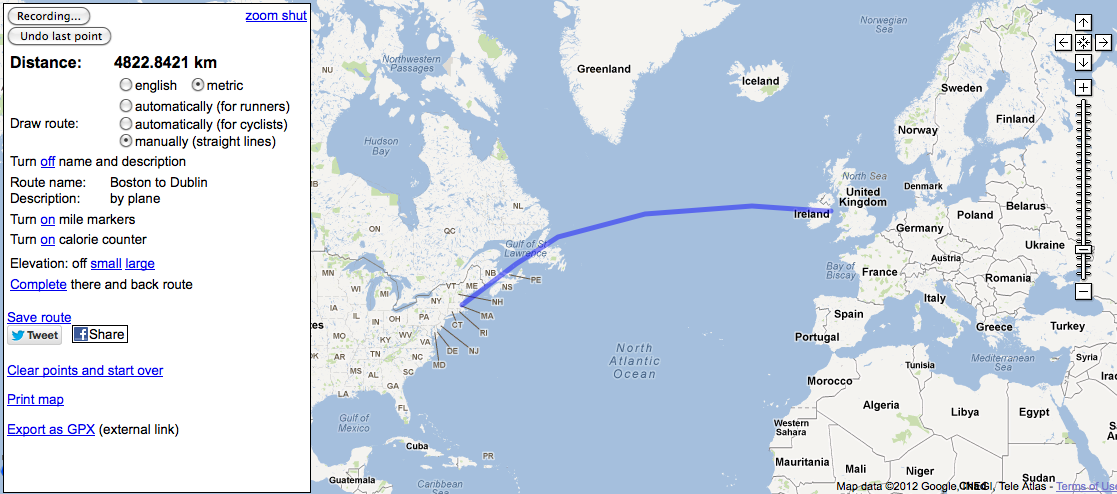 Route: we flew into Dublin overnight Friday, arriving around 7am. We took the bus from the airport downtown, and then wandered around for a bit before heading to Heuston Station to catch our train.
| | |
| --- | --- |
| We saw this asymmetric cable-stayed bridge from the bus window. | We happened to arrive on Bloomsday, and a nice lady at the information counter at the airport assured us we'd find "buzz" if we went downtown. Not at 10am, alas. |
---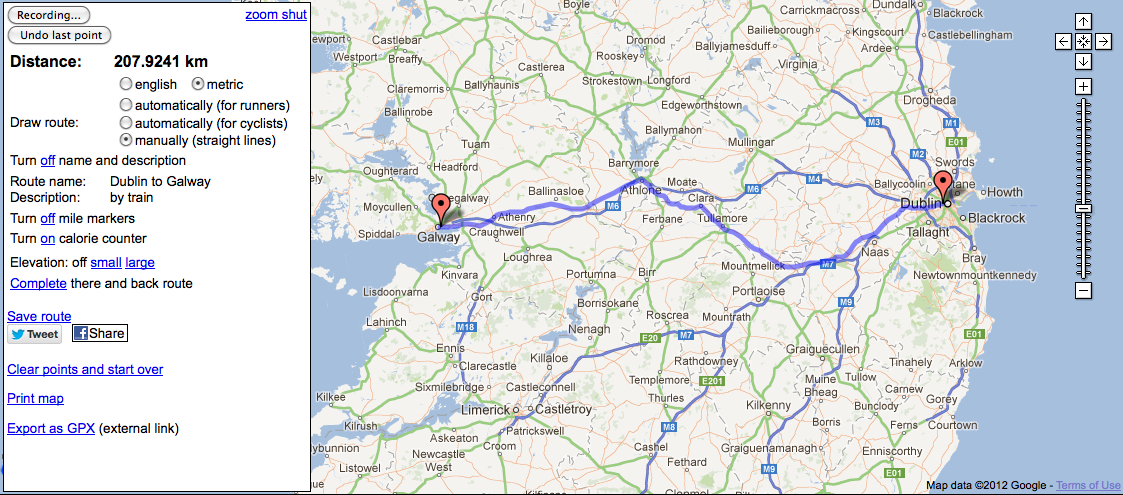 We took the train across the country to Galway, then spent the afternoon wandering around the town of Galway. We'd seen an ad for a ceilidh, but it was rained out, so we watched the musicians play a couple of tunes in a pub instead. We then got fish and chips and chatted with a very talkative mother/daughter pair of Scottish expatriates, before calling it a night.

Green fields seen from the train

These dudes were playing "Whiskey in the Jar"
while standing on posts.

A vendor in the Galway market sold us fresh
oysters for lunch, then stood around with his
friends giving us tourist advice while we ate them.

Galway riverwalk

Galway cathedral (built in 1965)

More riverwalk, with bonus dam and fishermen

Pedestrian stoplight is red

Pedestrian stoplight is green

Pedestrian stoplight is yellow!

Manhole cover

Lynch's castle

Closeup, Lynch's castle